Home



Photo Library

-

P

eople who have submitted photos.


Photos

This page contains photos shared by fellow Avengers and their family members. If you have photos you would like to share, please email them to us: info@alphaavengers.com.

A special thank you to the "Aplha Originals" (webmaster Floyd Turnley) for sharing photos from their web site!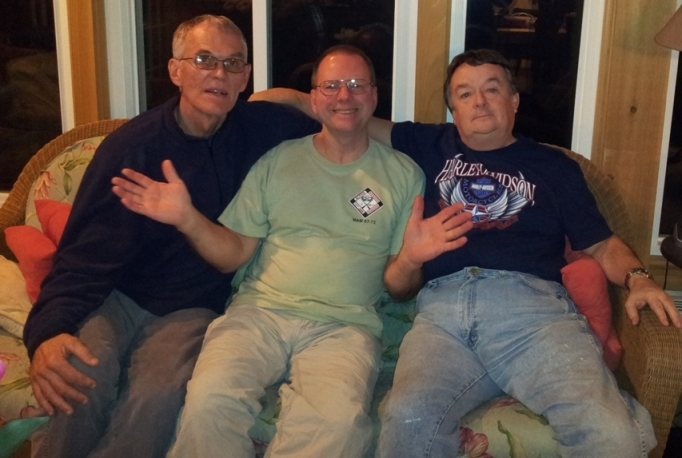 On November 24-26, 2011 the 3 Amigos (l to r) Wayne "Bear Anderson, Bob "Rock" Saal and Barth "Shortround" Cunico were reunited in Roselle, Illinois
RICK POOLER
---
Photos shared by Rick Pooler are coming soon.
TOM ROEHM
Tom is also listed on the "In Memory" page. These are additional photos of him.
BRUCE CORBETT
A couple of photos of Bruce Corbett.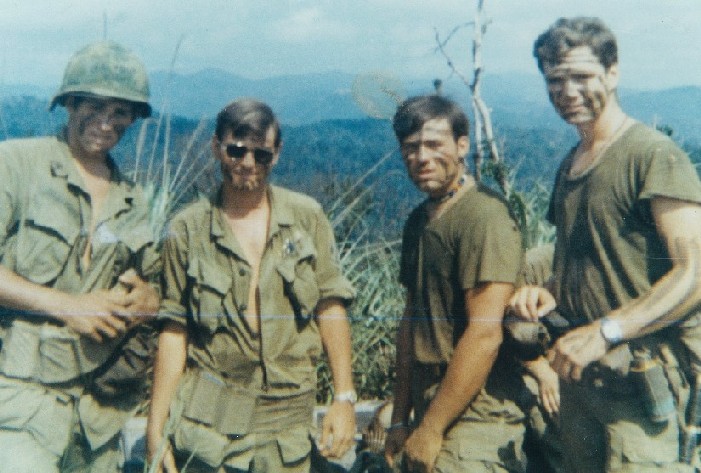 ?, Bruce Corbett, SSG Hawk, Dino Mannino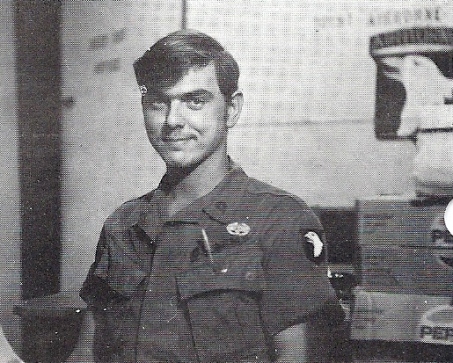 ROD SONGER
Photos shared by Rod Songer.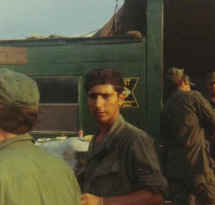 ---
PHOTOS FROM ALAN WENDT
Photos shared by Alan Wendt.



Alan Wendt, Ron Parker, Red Shithouse...Bastogne

Ed Bishop, Mike Gramps Enking and Alan's feet



Ed Bishop, Sgt McCormick, James Reilly, on Bastogne.




Mi

ke Enking, Alan Wendt, Ed Bishop in the wooden bunker overlooking the log pad, Bastogne.


Sgt Mullins, not sure where, Birmingham or Bastogne?

James Reilly, east side Bastogne, below the 155's

James Reilly, Sgt McCormick, Sgt Forrester?, Ron Parker, Valentines mail. - Wood bunker under the 175's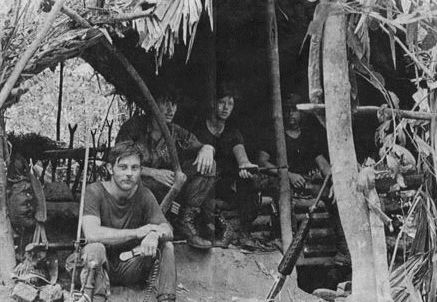 Does anyone recognize the person next to Ned Kintzer?
---
STAN EDWARDS
A photo of Stan Edwards (2nd platoon).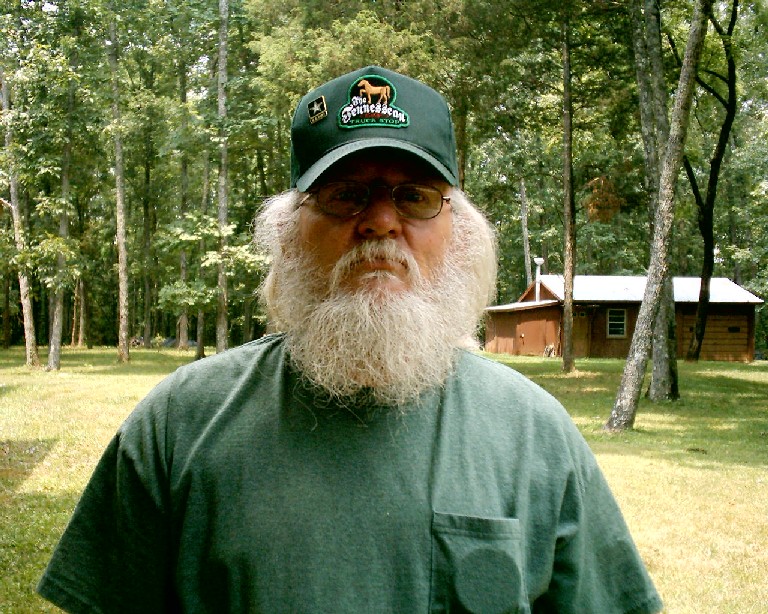 ---
JOHN NESSER
Photos taken on ops west of FSB Bastogne, probably summer of 1969

Top row, L to R: Bunker, FSB Birmingham, Aerial view west of FSB Bastogne; Nui Khe; southwest of FSB Birmingham

;

John Nesser. Bottom Row, L to R: Air lift or combat assault; Bobby Bonds, Connie Moss, Fred Ackers?; Charles Minzy, Fred Williams, Allen Ball; John Nesser, Charles Minzy

UNKNOWN PICTURES



xxx



---
EAGLE BEACH
Orderly Room, Eagle Beach. Eagle Beach was established on the South China Sea six miles east of Hue in May of 1969 for in country Rest & Relaxation (R&R). A Company was sent to Eagle Beach to recuperate for several days after suffering major casualties due to contact with the the North Vietnamese off Firebase Veghel.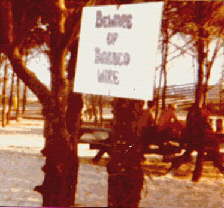 But even on R&R, you can't completely escape the realities of war. The perimeter around Eagle Beach was guarded including the beach.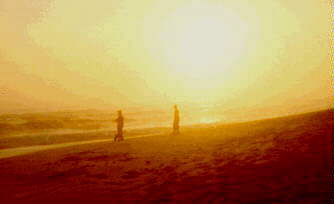 Sunrise over the South China Sea at Eagle Beach.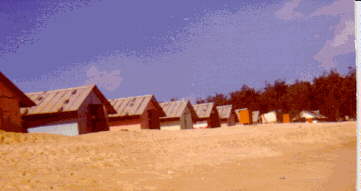 Colorful "hooches" line the beach at Eagle Beach.

---
MICHAEL DORCH
Photos shared by Michael Dorch (1967)
---
---
DOUG KEEFAUVER
RICHARD QUINN
DAN EVANS
---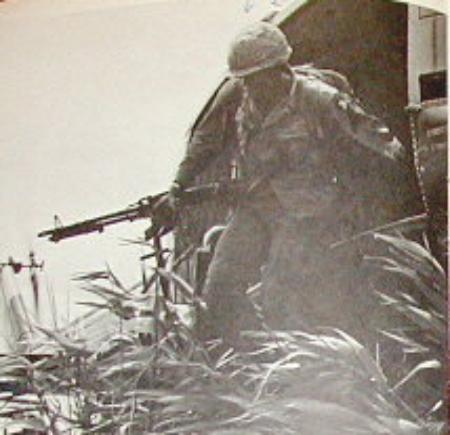 Dan Evans returning to action after recovering from wounds on April 6, 1968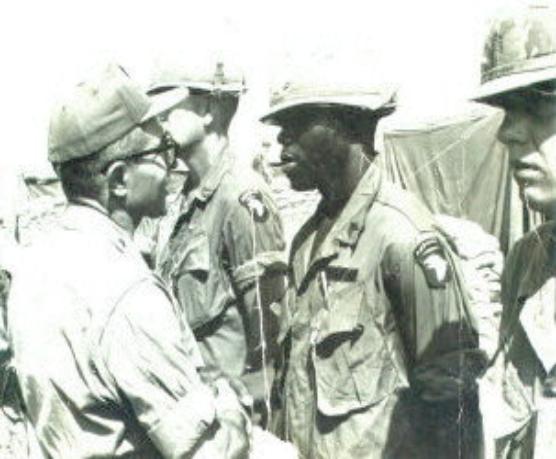 General Barsanti presenting Farrow the Silver Star. The soldier to the left is Joe Hooper the soldier on the right unknown.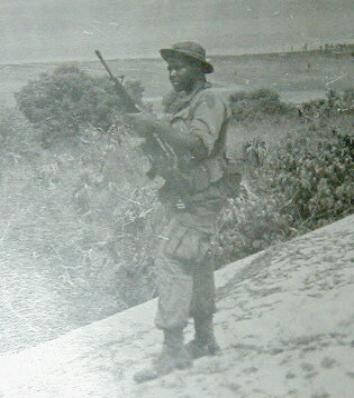 Farrow's 2nd tour in Vietnam - 58th Infantry 84th Ord Battalion
July 1970- July 1971
SGT HAWK
---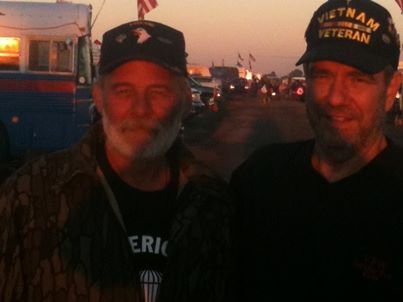 Steve. Hawk and John W. Marks
MIKE ENNIKING
---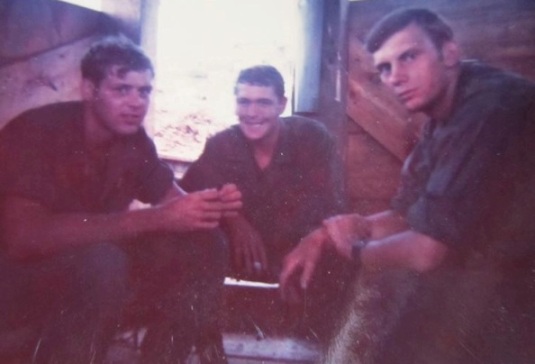 Left to right, Mike Enneking Alan Wendt, Ed Bishop
---
KEN COUNTS
---
ROBERT SCHUERMAN
---
JACK SHERBY
---
| | | |
| --- | --- | --- |
| | | Manny & Sherby - Cu Chi |
---
JEFF PAZONA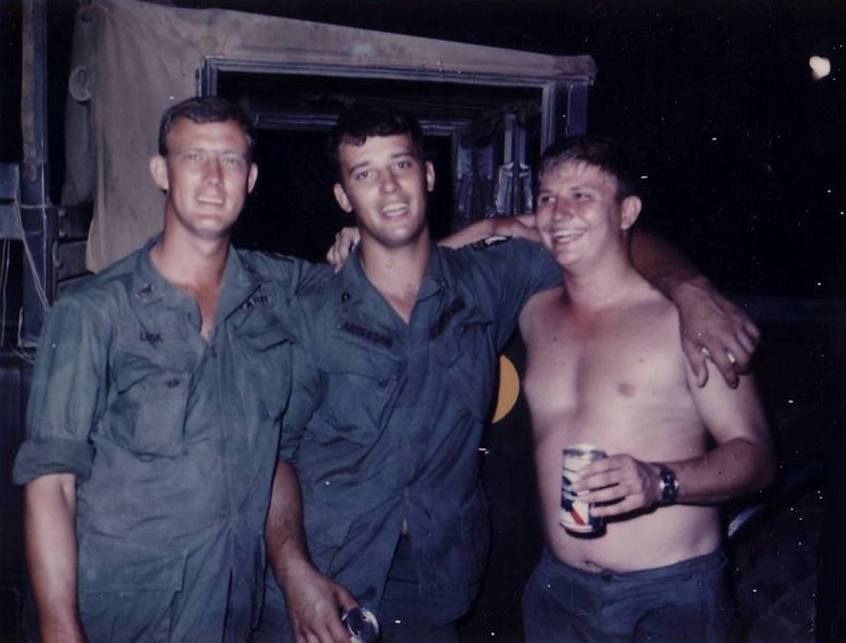 Roger Lusk, Arn Andersen, and Jeff Pazona
GUY RUDAWSKI
| | | | |
| --- | --- | --- | --- |
| | Peewee | SSG Nichols | Brian Eveleth, Dick Takos, Dave Schmidli & Rich Johnson |
PAUL ARROWOOD
---